Fiorenza Cella
President- Free Dolphin Studios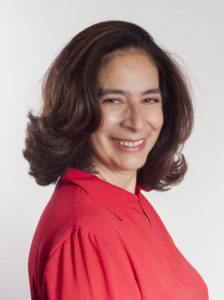 Producer and founder of the Free Dolphin companies. Fiorenza Cella started her career producing TV shows in London for BBC, Rai, Mediaset & MTV.
She then established Free Dolphin Entertainment and built it into one of the top distribution companies in France. From there she launched Free Dolphin Productions, a French production company.
In 2018, Fiorenza expanded Free Dolphin again by creating Free Dolphin Studios in the robust filming community of Sofia, Bulgaria. FDS quickly evolved into a boutique full-service production company, serving as a partner to multiple film companies in Europe and North America, in both international and domestic productions. The studio offers high end production and post-production services and provides access to a myriad of locations throughout the region as well as top-tier crew.
Through financing, co-producing and her output deals with major TV groups in Europe, Fiorenza learned how to approach movies from the client's point of view, giving her a unique insight into creating viable products.
Todor Chapkanov
Director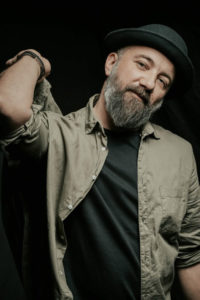 In 2000, Todor Chapkanov graduated with a Masters degree from Krastyo Sarafov, the Bulgarian National Academy for Theatre and Film Arts (NATFA). Between 2001 and 2018, he worked as First Assistant Director and Second Unit Director of over 50 movies, including "The Way Back", "Return to House on Haunted Hill", "Hitman's Bodyguard", "London Has Fallen" and many others.
From 2007 to 2020, Todor directed various types of genre films and TV series. In 2009, he was invited to the United States to direct a three picture deal for Active Entertainment.
Todor returned to Bulgaria in 2011 and started working on one of the highest rated Bulgarian TV series, the period drama "Tree of Life".
In 2015 he directed the sports action movie "Boyka: Undisputed" for Millennium Films. Between 2016 and 2018 he was a Show Runner and director of the Bulgarian TV series "Dear Heirs", the highest rated primetime show on Bulgarian National television. Since the beginning of his career in 2001 Todor Chapkanov has directed more than 15 movies, numerous TV series and shows, commercials, and music videos.
Todor has been working with Free Dolphin studios for three years, and in the past two together they have produced a total of 6 films.
Martin Raykovski
1st Assistant Director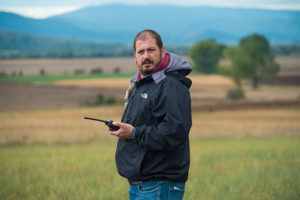 Martin Raykovski finished Film School in 2010 (BA) with a Major in film & TV directing. By that time he had already worked on several foreign films shot in Bulgaria. The first projects he worked on were horror films produced by Sam Raimi's company Ghost's House Pictures, such as "The Grudge 3" and "Boogeyman 2".
After that Martin's career as an AD started to develop and he continued to work and grow through the film ranks working on more and more films, including "Wrong Turn 3", "300 Rise of an Empire", "Expendables 3", "Stonehurst Asylum".
By the age of 30, he was working as First Assistant Director and for the last five years he has worked steadily in this position.
Ivo Peitchev
Cinematographer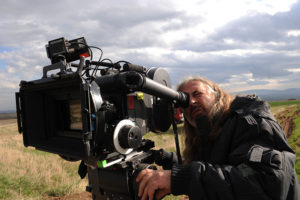 Ivo Peitchev graduated from Krastyo Sarafov, the Bulgarian National Academy for Theatre and Film Arts (NATFA) with a Master degree in Director of photography.
In 1985, he started his career as director of photography and camera operator working on many feature films, TV series, and documentaries in various countries, Bulgaria, USA, UK, Italy, France, Cyprus.
From 1997 to 2003, Ivo taught Art Photography, Cinematography and Special effects in Photography in several universities.
He is a member of the Bulgarian Association of Filmmakers (BAC).
Axel Nicolet
Set Designer
Axel Nicolet started working in the movie business 15 years ago as a Set Construction Manager.
He has built sets for several big productions, including "Conan the Barbarian", "Expendables 2&3", "300 Rise of an Empire" and many others. He also created most of the back lot standing sets in NU Boyana Studios in Sofia. Meanwhile he also worked as an Art Director, obtaining more projects as a Designer.
"Who better to design and create it fake if you know how to create it for real". Axel was the first to develop the use of contractors for the non-"movie" construction parts of the sets.
For years, Axel's detailed and cost-effective work on set designs has lead him to develop a vision for creating a new style of sets for some well-known re-enactment documentaries for French and German TV, including "Pompeii," "Noah," "Anthropocene," "Caesar," and "Bastille."
His most recent work was designing the sets of "Stoyan," a Spanish supernatural/horror trilogy.
Ivan Donev
Fashion Designer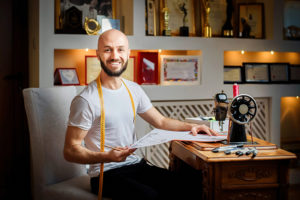 Ivan Donev is a Bulgarian fashion designer of Made in Italy couture. He graduated with a Master degree in Fashion Design from KOEFIA, the International Academy of High Fashion and Art of the Costume in Rome, Italy. His presence in the fashion world as an emerging designer brought him to Russian television as a special guest on the jury of a fashion reality show. His first experience as a costume designer was with the director Paolo Consorti and the actor Franco Nero for the film "Children of Maam". The models created by Ivan are and have been worn by celebrities in various countries at prestigious red carpet events, such as Martina Stetiarova (Miss World Perfect Body) at the Venice Film Festival, the NAPA Valley Film Festival, BAFTA Los Angeles, Hollywood Independent Spirit Awards, actresses and singers like Briana Evigan ("Step Up"), Sofia Millos ("CSI: Miami", "Passionada"), Tichina Arnold ("Top Five" and "Big Mama"), the singers Daya (Grammy Award for "Do not Let Me Down")and MYA, Grammy Award Winner Padma Lakshmi, model and actress Lady Victoria Frederica Isabella Hervey, daughter of the sixth Marquis of Bristol and many others.
Ivan Donev's art is now published in the national galleries of Bulgaria catalog "Bulgarian Art 120 years". Fashion magazines all over the world, from Europe to the Middle East, India, Asia and the USA, have devoted many pages of pictures and articles to his work, including, among others, Harper's Bazaar; ELLE; HELLO; "Daily Mail" (London); "Times" (India); "HAUTE COUTURE" (Paris); "FAULT" (London); "OGGI", "HELLO", "GRAZIA", "E' DONNA", "BURDA" (Italy); "Climber Fashion XY" (Turkey); IMimage (NewYork); 24 Ore (Bulgaria).
George Strezov
Composer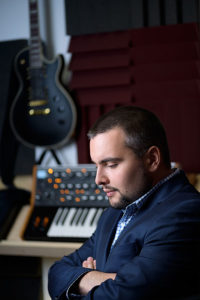 George Strezov was always passionate about film music: he started working when he was 15 years old and since then he has composed the music for various projects, such as the TV series "Durvoto na Zhivota" ("The Tree of Life"), "Na Granitsata" ("On The Border"); the movies "Corpse Collector," "Number 1000," "The Silence," "Short Stop on the Way," the critically acclaimed short films "69," "Every Pilgrim's Way," "Room Number 4" and "Playing Marbles;" the opening music for the 2012 Rhythmic Gymnastics World Championship; the documentary series "The Path of Human Civilization" and many many others, including music for video games like Haemimont's "Victor Vran," Masthead's "Guns & Robots," Ivent Games' "Strength of the Sword 3". He has also written music for theatre, TV, radio, commercials and concerts.
George studied orchestration with one of Bulgaria's most renowned composers, Prof. Alexander Tekeliev, and conducting with the internationally known conductor Prof. Adriana Blagoeva (Director of the Sofia Boys' Choir). His compositions are highly professional; his music can be played either live or synthesized with computer instruments. He is very capable working on tight schedules and also on projects that require good teamwork, both qualities that are needed when creating music for Media.
Bohos Topakbashian
Editor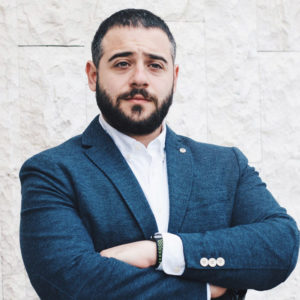 Bohos Тopakbashian founded the post production company Slice LTD in 2013. He graduated from Krystyo Sarafov (NATFA) with a Bachelor degree in "Film Editing" in 2014. In 2018, he started working as assistant lecturer at NATFA. At the moment, he is completing his Master degree in film management at NATFA.
Bohos is a member of the Union of Bulgarian Filmmakers as well as of the Board of the Editors' Guild. His experience involves more than 200 music videos and commercials.
Bohos works in very diverse fields, which makes his expertise unique. He has extensive experience working on short films and music videos as well as full length documentaries and feature films. He loves editing and is not afraid to deal with new, different grounds of visual storytelling. His dream of becoming a filmmaker began when he was just a little boy after watching Star Wars. He continues to love the art of film and never misses a chance to go to the cinema.
Dora Somova
Set Designer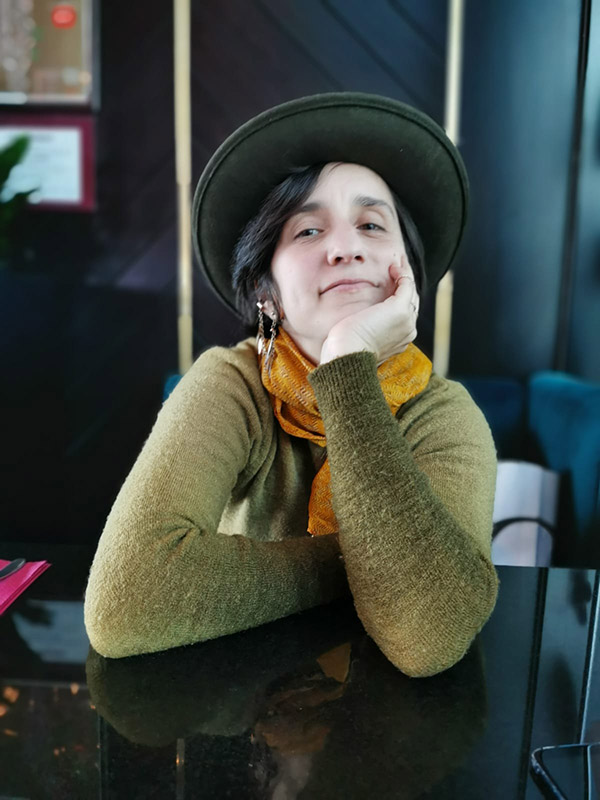 Dora Somova has been working in the industry for more than 12 years and has gained excellent experience in the art department. She has been a valuable asset in the creation of productions like "Ghosts of War," "The Expendables 2 and 3," "300: Rise of an Empire", "The Way Back," "Wrong Turn 3: Left for Dead," "Youth Without Youth," "Hellboy 3" and many others covering different genres and locations, local and foreign.
Working together with big names like Francis Ford Coppola, Simon West and Peter Weir gave her the opportunity to learn from the best. Her ability to envision and bring to life other people's ideas help her grow in her work. In the last few years, she has progressed as a Production Designer in independent movies, commercials and music videos. Her attention to detail and love for set decoration bring her sets to life. She is gifted with a sense of aesthetics and a passion for color. Designing realistic sets that are appropriate and also easy to build and use is Dora's priority. Dora is a person with broad vision and knowledge of movie making, and she has no limits in her striving for perfection.
Niki Iliev
Actor, Director and Writer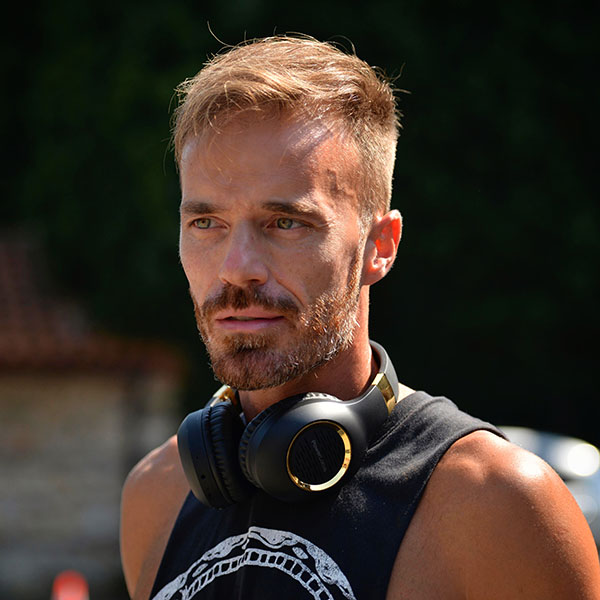 Nikolay Boikov Iliev /Niki Iliev/ was born in 1981 in Sofia, Bulgaria. In 2011 received a Master degree in film directing and acting from the New Bulgarian University.
He appears as an actor in several American, Italian, Russian, German, French and Bulgarian movies and TV series.
He makes his professional debut as a director with the movie "The Foreigner" in 2012. It becomes the most watched and highest grossing Bulgarian film for 2012 and 2013 in cinemas, TV and VOD. In 2013 he directs 12 episodes of the sitcom "House arrest" on bTV (TV station owned by Time Warner).
His second feature film, "Living Legends" was released in February 2014 and instantly took the first place at the Bulgarian box office. "Living legends" became the most watched and highest grossing Bulgarian film for 2014 and 2015 in cinemas, TV and VOD. Since 2015 he teaches film directing at The New Bulgarian University.
In 2016/2017 he directs 25 episodes of Bulgarian TV drama series "Dear Heirs" for primetime bTV. In 2017/2018 he directs 10 episodes for the primetime comedy series "Policemen out of town" for Nova TV.
In 2018 he directs the first and the second seasons of the mystery drama web series "The Closet". He also plays the part of Damyan.
"All She Wrote" (2018) is his third feature film as a director/writer/producer. The movie wins awards at film festivals in Paris, New York and Rome.
In 2019 he directs and acts in the third season of "The Closet". "Reunion" is his fourth feature film and it was the highest grossing Bulgarian film for 2019.
In 2020 and 2021 he directs 3 seasons of the crime drama "Brothers" for NOVA TV.
In that period he performs as an actor in the following movies: "Ashes over the sun", "Yatagan", "Chess", "Botev".
His fifth feature as director/writer/producer/actor, "Reunion part 2" is expected in February 2022.